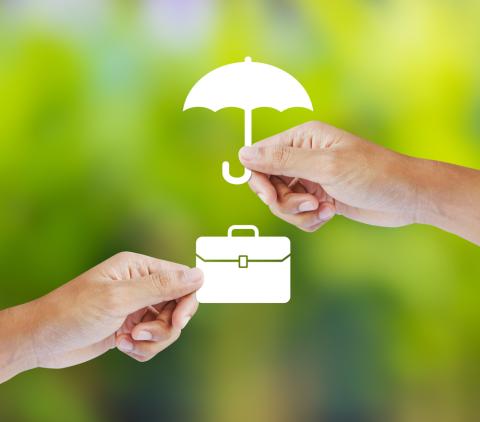 You may find it hard to believe, but in ancient Babylon it was possible to take out an insurance policy. This was mainly a kind of liability insurance, which was intended to ensure that builders could hold the master builder liable if the building they had constructed collapsed.
The Romans later discovered the advantages of a funeral fund, as burials in ancient Rome were expensive and the "collegia funeratica" was founded, which could also be used to raise larger sums.
The first life insurance was taken out in 1583, in what is now Great Britain, and there is evidence to show that the first property insurance policies were taken out, and quickly became part of everyday life after the Great Fire of London.
Today, almost any risk can be financially secured to ensure that damage does not destroy livelihoods.
Technical terms in foreign languages require a professional translation
Technical jargon, as special technical language is often humorously called, is often a source of questions and problems for policyholders. Terms such as exclusion of cover, subsequent liability, or occupational injury are not always completely understood in a policyholder's own language and if an insurance policy is to be taken out abroad, a careful translation of the documents is strongly recommended.
Linguistic diversity becomes particularly clear when looking at the largest markets worldwide: 
USA
China
Japan
Great Britain
France
Germany
South Korea
Italy
Canada
Taiwan
The USA is responsible for about a quarter of the world's insurance markets, while France, Italy, and Germany claim around 5 per cent each.
The insurance industry is constantly evolving to meet changing needs. For example, wedding celebration cancellation insurance is now offered and it is now possible to insure against alien abductions!
In addition to these rather unusual insurances, there are of course far more ordinary and essential policies.
Some insurances are designed to be used worldwide or are taken out for a particular journey abroad. A professional translation agency can quickly provide clarity in the jungle of technical terms in the respective national languages.
Trained specialist translators from the medical field provide support with questions and formulations relating to health or accident insurance and can also translate medical reports or medical records.
Thanks to the Internet, existing documents can be transmitted quickly; our translation agency will provide you with prompt cost estimates and translations.