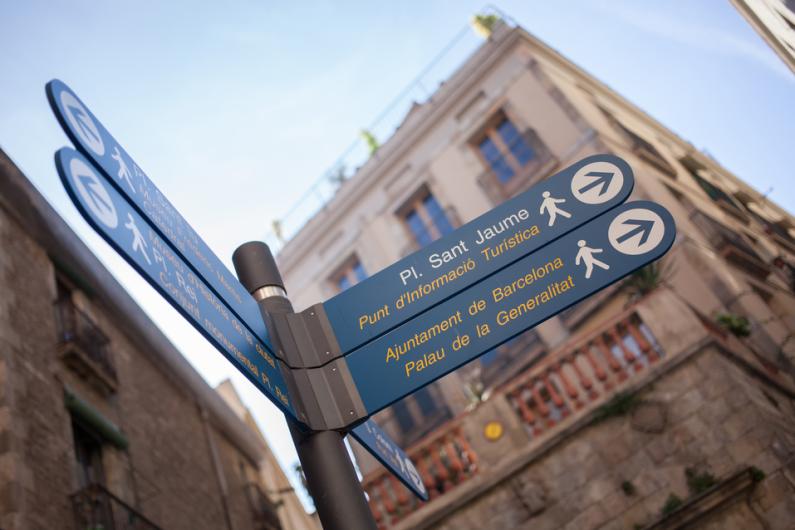 The use of Catalan in Catalonia is very widespread, both among the population and officially in local government. This is why translations and language services in Catalan are very important.
The use of Catalan today
According to data shared by the Directorate General of Linguistic Policy of the Generalitat and the Statistical Institute of Catalonia in El País: 94% of the population understands Catalan, 81% can speak it, 85% can read it and 65% can write it. And these rates have increased in the last five years.
Catalan is taught in all schools and children receive a large part of their education in this language. Thus, 70% of students take the university entrance exam in Catalan.
It is also worth noting that Catalan is a language that is deeply rooted in the culture. Every year, around 6,000 titles are published in Catalan in Spain (12% of the country's publishing output); the channel with the largest audience in the region is TV3, which broadcasts all its programmes in Catalan, and Catalunya Ràdio has the largest number of listeners.
Catalan is also widely used in commerce and business according to Intercat. In Catalonia, it is common to be served in Catalan in shops, banks, restaurants etc. and, of course, to find signage in this language.
In fact, many institutions are obliged to have information in Catalan, for example banks, travel agencies need to have contracts in the language, and hotel bills etc., all have to be in Catalan as well – not forgetting electricity, water, gas bills, etc.
Why translate into Catalan and vice versa?
As we have seen, the use of the language is widespread among the population, so it is important to translate documents into the local language. For example: a company coming from abroad to Catalonia will need to translate documents such as contracts, invoices, or marketing content etc. to reach and connect with the local population.
We must also not forget Catalonia's financial and economic weight within Spain and Europe. This undoubtedly makes it an interesting location for investment, and import and export.
The importance of tourism in the region is also important. To attract international tourists to Catalonia, hotels, for example, must ensure that content is translated into different languages, such as Catalan, Spanish, English, German, etc.
Translations and language services in Catalan are therefore essential. Moreover, only a professional native speaker will be able to convert texts faithfully and achieve an accurate translation. At Alphatrad, we have a team of professional experts who are fluent in Catalan and will guarantee the accuracy of the translated text with respect to the original.