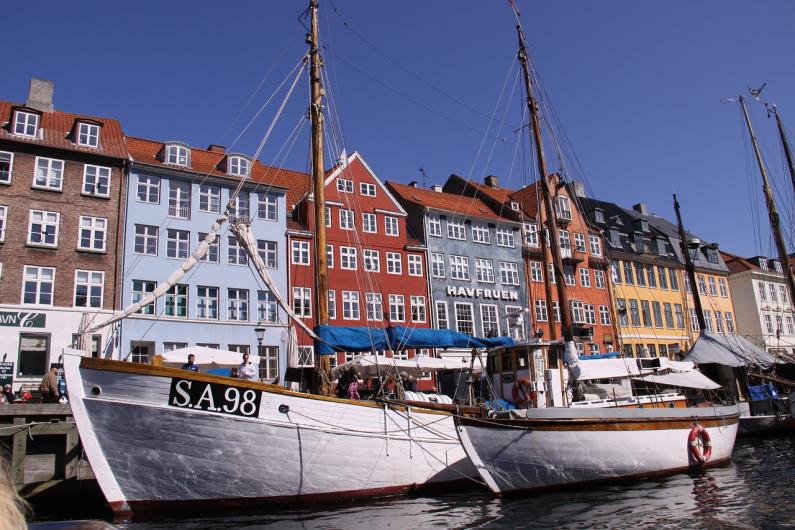 Denmark is located in Scandinavia and comprises of 406 islands, in addition to the Jutland Peninsula, of which only 82 are inhabited.
The Öresund Bridge connects Denmark to the neighbouring country of Sweden and in Denmark's capital Copenhagen you will find the statue of the Little Mermaid.
What is less well known is that no geographical point in the country is more than 52 kilometres from the sea, and Denmark's highest point is just 172 metres high.
Since the country is very flat, it is hardly surprising that about a third of Danes commute to work by bicycle.
Danes love hot dogs, which they prefer to pay for, like everything else, by card and not cash. It doesn't matter whether the purchase is worth only a few öre or is larger; they still prefer to pay by card!
In addition to hot dogs, a glass of milk with liquorice is a popular treat in Denmark.
People in Denmark are traditionally tied to a street pole or a chair and publicly doused with cinnamon from head to toe if they are still unmarried by age 25.  It is interpreted a little differently, from region to region, as in the capital; both boys and girls are given cinnamon rolls to eat.
Hygge & the Danish language
Hygge means comfort, warmth, and pleasure. The Danes don't let themselves become stressed and are very relaxed about life. It fits that Denmark operates the two oldest amusement parks in the world, which are still visited by visitors from all over the world. The adjective hyggelig has now made it into foreign language usage via travel literature and can be translated as spreading well-being. Danish is the official language of the country, and Danicism refers to the adoption of Danish words and terms into other languages.
As a translation agency, we like to work with native speakers and translate letters, certificates, brochures, and many other documents from or into Danish for you.