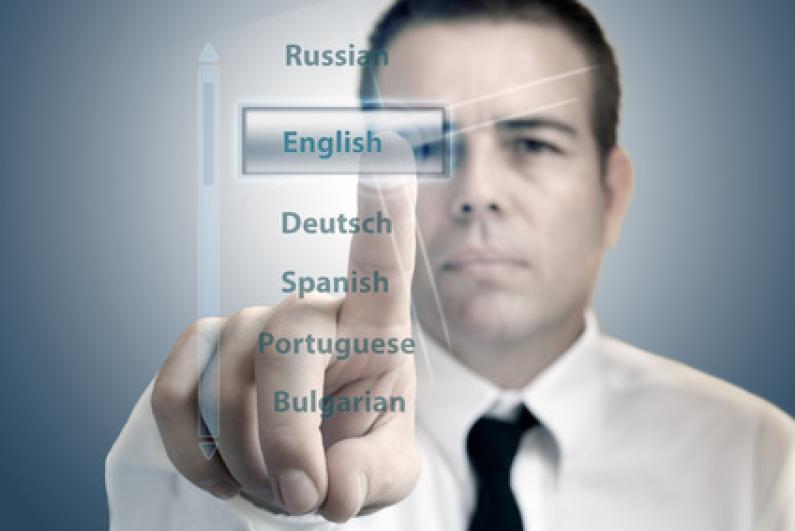 Did you know that in Southeast Asia light blue is associated with mourning – and thus should not be used? That in India, witty advertising with cows is a marketing ploy liable to backfire? Native speakers know that kind of thing and they pay attention to such crucial details for the impact of a website.
So you want to expand? And you've already answered a lot of questions, such as is there someone who can communicate professionally with new international customers? Can you cope with the additional administrative burden? Can your products even be exported at all – and are there manuals available in the new target language? Then you should also put a corresponding amount of time and effort into the right initial questions for the upcoming multilingual website.
Today we want to give you a few basic tips before you choose your translation service provider.
Three questions you should ask yourself before you tackle the website translation project
Which languages ​​should I translate first?
The language that attracts the most hits for you – which the tracking numbers will normally tell you. If you only translate a part of the site to begin with – such as the home page and the main menu items – you can gain some initial experience. Additionally, you can change AdWords to the new language, which will then direct to landing pages in that language – as well as giving you an estimate of the new traffic you should expect.
What needs to be included in the translation?
If you translate your website, you should remember that you also have other marketing materials that your users might come across directly on the web, such as PDF documents, graphics, explanation videos – or banner advertising, AdWords, or entries on portals. Of course, do not forget about the paper documents associated with the new business, such as delivery notes, invoices, terms and conditions, etc.
Is translation enough or do you actually need localisation instead?
There are major differences between translation and localisation. If you only directly translate the meaning of your website content, then the translation will contain correct information, but localisation will be much more suitable as far as marketing is concerned. This is because with localisation, the style and sound of your text is adapted to the cultural background – and the style is optimised for the country's specific circumstances. This is of course also true for the other elements of your website – such as graphical icons, choice of images, and basic layout.
Three common mistakes you should avoid with translation or localisation
Designing a communications medium such as a website for foreign target groups requires the knowledge of professionals. They know the pitfalls – and do not commit the following mistakes:
Mistake no. 1: Language is language, cultural differences are not important for dialogue with customers...
There's no place like home – especially in your native language. Addressing someone in their own language builds trust, because they are made to feel at ease. This increases how long they stay on your site. So obtain translations specifically for each country. The easiest way to make this clear is by comparing US English with British English. For example, whether you should use chips or French fries, mobile phones or cell phones, colour or color. Whether French for French people or for Canadians – native speakers notice whether content has been translated specifically for their country – or not.
Mistake no. 2: Standard phrases are easy to translate. Dialogue marketing? No one needs that...
"Free enquiry", "Add to cart", or "Subscribe to newsletter" – if familiar online buttons are simply translated, instead of using the better standard formulations of dialogue marketing, it has an immediate impact on click rates – and thus costs you money. Your translator should in any case take care to use the standard phrases for "call-to-action buttons" or critical sales text components.
Mistake no. 3: Flags are totally sufficient for language selection...
Switzerland has four official languages, India has 23 – and the Irish don't really like clicking on the UK flag. German is spoken in Germany, Belgium, Brazil, South Tyrol, Luxembourg, Switzerland, Liechtenstein, and Austria. And more than 70 countries speak English. So you are usually better off simply naming the language – written out in letters – if you want to make the language versions clickable.