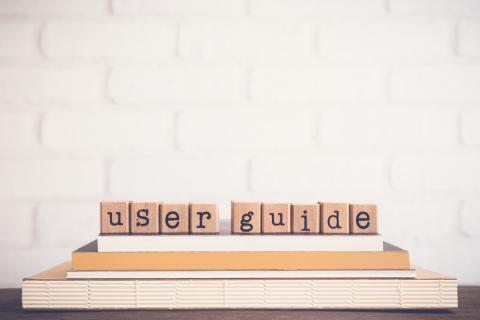 When the term "technical documentation" is used, you might think of complex technical drawings which often raise more questions than they answer. Today, technical documents can be found in every household – even simple operating instructions fall into this category. However, a basic distinction is made between two very different forms of technical documents.
The definition of a technical document
Technical documents are publications containing technical information, data, processes and facts for a specific target group. A basic distinction is made between internal and external technical documentation:
internal documentation contains a manufacturer's relevant data such as information from the planning stage, to the market launch of a product, and is intended for internal use
external technical documentation includes documents such as operating instructions, maintenance and repair recommendations, tutorials, component data sheets and any other information required by the purchaser or user of a product
While internal technical documents often consist of loose sheets of paper filed together for the company's archive, external documents need to be more organised to ensure user-friendliness.
Nowadays, assembly or operating instructions can be issued via different media and in various languages. Photos or videos help to illustrate the handling and maintenance of complex products in a simple way, even for beginners, together with the factual and precise use of language.
The role of the technical writer
Technical writers usually have a degree in relevant technical fields with an additional focus on communication. They create external, technical documents that are intended for users and buyers – every fully automatic coffee machine or printer, for example, is supplied with a multi-page manual containing all the important information on setup, use, and maintenance.
A technical writer structures, summarises and completes this information with graphics, drawings or pictures to make the machine easier to use for the user. So-called tutorials are used for complex software products. These interactive videos guide users through the basic functions of a program.
Examples of technical documents include:
User manuals
Operating instructions
Service manuals
Installation manuals
Software manuals
Online help
Repair instructions
Assembly instructions
Maintenance manuals
Data sheets
Tutorials
Circuit diagrams
Test reports
EU or EC Declaration of Conformity
technical drawings
Risk assessment documents
Professional translations of technical documents
The creation of technical documents for users is a complex task – while the operating instructions for a modern household appliance must use simple words that can be understood by any layperson, complex machines used by manufacturers or production companies etc.,  need to be explained by using technical terms.
A professional translation of technical documents must therefore be tailored to the target group in order to make international market launches a success. 
A single term can have a different meaning in different languages and translations must accurately reflect the content of the original source. Each statement must be clearly formulated and must not leave any room for interpretation – for example warranty conditions are influenced by this, as well as buyer satisfaction and long-term customer loyalty.
Another important element for a professional translation of technical documentation is the language style. Factual, short, non-advertising, the reader should receive clear statements that make it easier to handle the product.
Our translators are native speakers as well as experienced technical linguists and often have a sound education in technical fields. This gives them the detailed knowledge of the target language and at the same time the necessary technical vocabulary.