Our translation agency will present you with accomplished and professional translations.
We can provide document translations from English into Croatian covering all aspects of industry.
We translate: certificates of incorporation, business and financial documents, marketing material and websites, personal documentation such as birth and marriage certificates, passports, documents required for visa applications and more!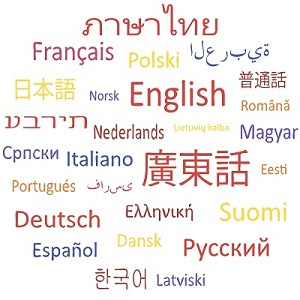 Website translations: This foreign language service, provided by our team of expert translators is important to companies that want to offer multilingual versions of their website content. The translation of your website will enable you to reach a wider audience, and offer your customers a better range of services. We translate in the following pairs:
French <> Croatian
German <> Croatian
Spanish <> Croatian
and many more!
Interesting facts about Croatian:
Croatian (hrvatski jezik) is predominantly spoken in Croatia by around seven million people. Croatian is not only the official language of Croatia, but also in Bosnia and Herzegovina, Montenegro and in some regions of Serbia.
The biggest challenge faced by Croatian (and Germanic) language students, is the pronunciation of the diacritical characters; č, dž, nj, ž as well as some other letters in the Croatian alphabet.
The differences between Bosnian, Croatian, Montenegrin and Serbian are not huge; which is one reason why these four languages used to be referred to under the umbrella term of "Serbo-Croatian" Serbo-Croatian is still occasionally referred to today, although the term is seen as controversial due to historical events and political reasons.