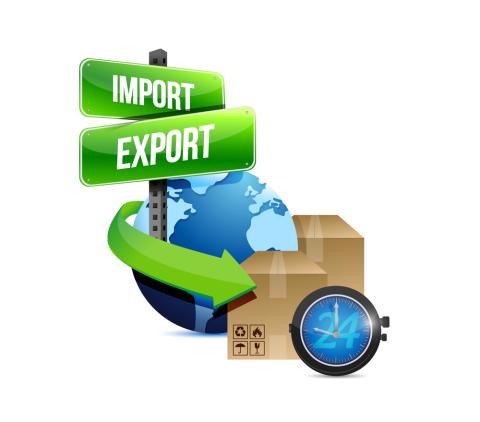 Since ancient times, people have transported goods across national borders and exchanged goods for other goods or currency. Merchants and traders ventured into foreign regions long before well-known conquerors did, to source valuable goods. Often they were on the road for months or even years and brought goods home from all over the world.
Rich citizens and aristocrats in particular, were supplied with foreign spices and exotic fabrics from all over the world. Over time, trade routes by sea and land developed and cities grew into important trading centres. The introduction of coinage in the 7th century BC made trade much easier and people began to use uniform measurements.
Ocean-going ships promoted trade with China and India, and from the late 18th century onwards, import and export became increasingly important.
Today, more than 150 million containers are exported by sea alone every year and globalisation continues to drive worldwide trade.
Airfreight and road transport are also increasing, and modern technology ensures that complex products are in demand, the components of which come from many different production plants. In the last 20 years, the rules for importing and exporting goods have undergone lasting changes, as the Internet makes it easy to open new markets and find trading partners.
After China and the USA, Germany is the third largest export country in the world and its ports also serve as a hub for trade in Europe. Spain ranks seventh on the list of the largest export countries and ships goods worth around 300 billion euros abroad.
Import and export needs fast international communication in the form of translations
Every second of the day transactions such as changes in production schedules, proof of freight requirements, or urgent international import/export enquiries are requested, transmitted and decided upon quickly.
As a business owner, you don't have to speak several languages to deal with these transactions, because a good translation agency supports ongoing communication promptly and reliably.
For each sector there are experienced translators who not only have a command of the languages involved, but also bring specialist knowledge to the table. A translation that is correct in terms of content is essential, because even small inaccuracies can lead to expensive problems. Almost every professional translation request can be processed quickly online and close cooperation with experienced service providers speeds up communication with all foreign business partners.