The technical translation services that Alphatrad UK provides to it's clients are based within two main pillars which enable us to offer a quality guarantee: Specialisation and culture.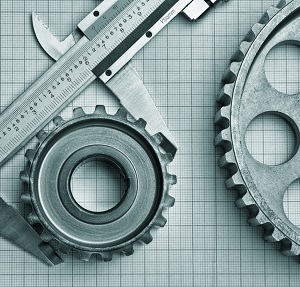 Specialisation is any translator's most valuable asset. All translators in our international network have in-depth knowledge within technical and specific sectors, which means that they are totally familiar with necessary and relevant terminology.
A translator must be a technical communicator, communicating about specific technical subjects for example, medical literature or bimolecular engineering. Alongside this specialist knowledge, a translator must also understand the context in the source to enable the effective interpretation of the text into the target language.
Our team of professional translators work exclusively in their native language. In most cases they are actually based in the country where the desired language is spoken. This means that your text will be translated into fluent and up-to-date language.
CAT (Computer-Aided Translation)
CAT is used as a tool to assist a human translator. Today, machine translation is not considered accurate enough to be used instead of a human. A translator must still incorporate an editing and correction phase to ensure terms have been correctly translated. However, CAT software enables a translator to save time  by alerting the user that a specific term has previously been translated, therefore, ensuring consistency throughout the document. Also, the user has the ability to create industry specific glossaries of terms, which is particularly beneficial and time saving for a client who has many similar documents to translate.
TRADOS is the preferred CAT software for either substantial works, repetitive projects, for updates to instructions and similar documents. This allows us to shave the cost off the work and ensure that any regularly used expressions and terms remain consistent.
Our specialist areas:
machine tools
packaging technology
environment
steel industry
paper industry
shipbuilding
textile industry
precision engineering
refrigeration
measurement and control technology
and many more ...
If you need an English to Spanish technical translation, French, German, Chinese, Russian, Japanese or any other language, Alphatrad UK offers it's proven high quality services in over 100 languages and dialects.
To judge the quality of our work, contact our professionals by email, where you can request, a free, no obligation quotation.
You'll be surprised at the speed and professionalism of our service!
You can also visit our FAQs Page for more assistance.