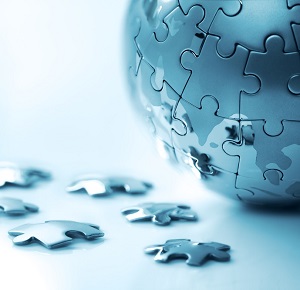 Industrial production manages to develop, research and produce with its own dynamism; through globalisation, a network of projects has really resulted in the need to "work together" on the respective markets. Because the process, in which raw materials are converted to finished materials, is now frequently available in several languages and at several different locations and must be managed in different languages. The raw materials often originate from different countries. Raw materials are acquired from other countries and the installation, in turn, can occur at different operating facilities in the respective countries. There is also a lot more to cooperate on and coordinate so that the associating communication fully succeeds and the instructions can be conveyed in a uniform context. This is because the companies which work in industrial production want to increasingly expand their businesses in the international markets and successfully become integrated into the global competition with their marketing activities.
We are available for your global communication during the entire process of industrial production. As providers of a complete range of translation and localisation services we work in over 100 languages including all conventional language cultures in Europe, Asia, the US, Africa and the Middle East and ensure a user-friendly basis for communication and trust.
Companies in industrial production can fully rely on our specialised knowledge as a translation and localisation service provider.
Our technical translators have very solid professional training; they are not only linguists but also have the appropriate degrees and extensive translation experience in industrial production. This means that you can be sure that you will overcome all language barriers for your project with our help and you can let your sales activities run their own successful course.
Types of documents and services from the area of industrial production for which we offer translation and localisation services
We work in all areas associated with the documentation in industrial production:
Brochures
Feasibility studies
Documents for health and safety
Articles on production and engineering
Product identifications, packages and catalogues
Manuals for service, maintenance and business rules
Product specifications
Regulatory documentation
Site surveys
Technical reports
Textbooks
Training materials
Manuals for users and owners
User manuals
More than 100 languages and dialects: You can view German, English, French, Spanish, Italian, Portuguese, Dutch, Russian, Polish, Czech, Chinese, Arabic and other languages here.
You will receive an offer (including prices and delivery dates) or other information about our translation services
Send us your texts via e-mail or use our online query and you will receive a cost estimate within a few hours!