Desktop publishing in a foreign language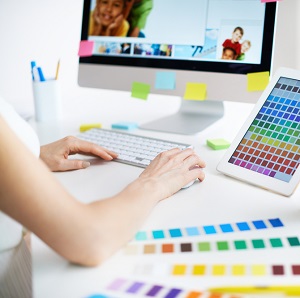 We can use a graphic design phase to compliment a finished translation. It can become difficult for desktop publishing (or DTP) to be completed accurately, when being performed by a person that is not familiar with the languages involved. That's why at Alphatrad UK, you can rely on professional translators and page designers to complete your technical, scientific or commercial documents.
By using Alphatrad UK's desktop publishing services you will receive an examination of the layout of your publication, we then use our DTP software to organise your texts and graphics into a polished and final communication. This process is carried out by professionals who are familiar with not only the languages used, but also, the most up to date software on the market. This allows for the extra scrutiny of your communications and lets us eliminate error whilst still keeping costs down.
We can provide you with a CD that is compatible with your operating system (PC or Mac), along with a hard copy of your text which is produced by us, using a laser printer. This means that the medium sent to your printer can be processed efficiently, offering you the very best value for money. We also provide the option of downloading your document from our FTP website, protected by secure login.
Our graphic designers work using all the major and current DTP software available on the market today. We can digitise you photos or diagrams, or even redesign a drawing or sketch, providing you with a complete and hassle free package.
Multilingual Desktop Publishing | Advantages:
Customised packages to accommodate DTP and translation works.
Cut costs and save time by using one supplier.
Most up to date software on the market.
Professionals who can work in all languages.
Dedicated project managers to ensure the smooth running of your project.
We can translate your technical and advertising documents using the following DTP software programs:
Adobe InDesign
Adobe Illustrator
Adobe PageMaker
Macromedia Freehand
CorelDraw
Quark XPress
FrameMaker
Microsoft Publisher
Microsoft Word
Scribus
OpenOffice.org
...
Contact our professionals by email where you can request, a free, no obligation quotation.
You'll be surprised at the speed and professionalism of our service!
You can also visit our FAQs Page for more assistance.