Alphatrad UK also provides proof-reading, editing and translation review services - your documents deserve quality control!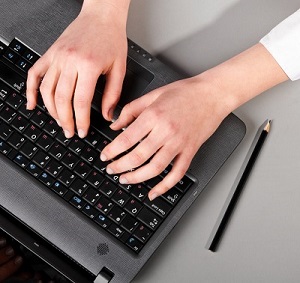 Even though your company may have translated texts in house, they may still need checking over by a third party. Proof-reading is required not just for accuracy but, also ensures that the right legal or business terms have been used, or the practice simply deals with idiomatic expressions.
Nowadays, it's common practice to use spell checking software for example on emails or through the use of Microsoft Word. Unfortunately, this practice can not alleviate all errors. The functionality of this type of software is only geared towards spelling mistakes rather than grammatical ones, such as in the case of, your and you're or too, to and two.
The most advisable way to ensure your documents look professional and well written, is to have them checked by a qualified proof-reader. A professional will review your documents with "fresh eyes", possibly picking up on errors that you may have missed several times over.
At Alphatrad UK we employ qualified linguists and professional translators, native speakers of the target language and those familiar with specific readerships, to carry out translation reviews, editing and comparative proof-reading works. These specialists can guarantee the quality of your most important written documents.
This correction process ensures that your professional documents do not contain errors in translation, mistranslations, false friends, over-translation, typographical mistakes or is an excessively literal translation. We can correct texts in English, German, Spanish, Portuguese and Russian – to mention the more common examples. Each document is examined thoroughly by our expert reviewers.
SEO proofreading
Do you have foreign language texts, which require search engine optimised proofreading? Then you have come to the right place, because we have experts in SEO proofreading available in many languages, such as German, English, French, Spanish or Italian. You can find more information on the subject here.
Contact our professionals by email where you can request, a free, no obligation quotation. You'll be surprised at the speed and professionalism of our service!
You can also visit our FAQs Page for more assistance.
RELATED ARTICLES