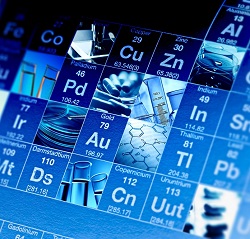 Strict specifications and the requirements of the leading industrial associations need to be followed. Manufacturers in the chemical industry must continuously prepare patents, material safety data sheets, toxicology reports, deviation reports, summaries of medication characteristics, exposition scenarios and similar documents and also have to revise them. Depending on the country of original, these documents must then be submitted translated, into one or more languages.
Our translation company has been a reliable partner in the chemical industry for a very long time.
We help international companies to communicate in an effective way in more than 100 languages with their partner companies. Some of our experts can even contribute their specialised knowledge of the field which they have acquired in different labs and which were obtained in different labs and have gained based on extensive practice in the medical and/or pharmaceutical area. This guarantees a professional translation of your source documents based on your needs. This is because language specialists can provide precise translations which are faithful to the original text with a level of precision and perfection upon which you can always rely. In addition, with the help of our desktop publishing service we can adapt the layout of translated documents right away so that we can offer you comprehensive layout design from one source. In other words: a translation which is linguistically and stylistically complete which fully meets the required specifications.
Based on this principle, we are able to offer comprehensive and customised solutions so that you can react to globalisation appropriately with a high level of cost efficiency and a short processing time. With our method, we can offer consistently precise and correct professional translations so that you can be on the path to success worldwide.   
More than 100 languages and dialects: You can view German, English, French, Spanish, Italian, Portuguese, Dutch, Russian, Polish, Czech, Chinese, Arabic and other languages here.
You will receive an offer (including prices and delivery dates) or other information about our translation services
Send us your texts via e-mail or use our online query and you will receive a cost estimate within a few hours!