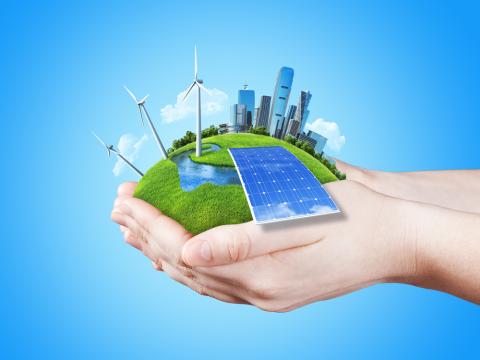 Renewable energy has developed into one of the most quickly developing industries in the 21st century. The development and development activities which have the goal to reduce energy consumption and efforts to reuse and recycle are in high gear. In this area, the focus is particularly on wind power, geothermics and solar energy . Countries throughout the world compete to maximise their resources and to commission advisory bodies. In order to implement this in an effective and efficient form, it is necessary to communicate with the respective employees in their native language.
Requirements for translations of this type
The majority of communication on management level can be done in English but there are also teams which are vertically organised which provide benefits for the development of products or services. However, employees which work on a  photovoltaic project or at a  wind park must receive precise instructions so that they can perform work precisely according to their operating manual. In addition, the information which is written in the respective native language helps to boost productivity, improve safety and indirectly reduce operating costs for the manufacturers or service providers. That is because a successful product launch abroad strongly depends on systematic advertising and the dissemination of information oriented toward a target group in the native language of the potential customers.
One of the greatest challenges for the renewable energy sector is continuous development. To make this possible, uniform and precise communication in the respective native languages is required. Our translation company has developed a good reputation as a partner in the energy sector. We can offer our customers in the areas of oil and gas effective communication and thereby provide a good form of communication. We offer comprehensive and customised solutions for your introduction to globalisation with a high level of cost efficiency and a short processing time. Our customers can completely rely on our method. We always provide you with need and detail-oriented translations for all of your text materials which are always consistent.