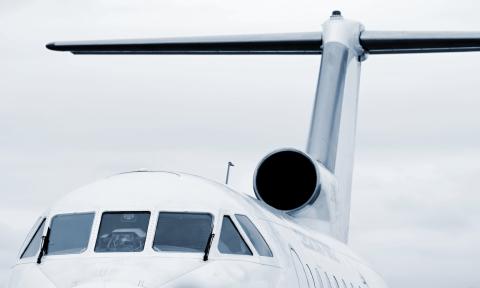 The evolution of aviation – the dream of flying will never go out of fashion
While 'lone warriors' were working on the realisation of their dreams in the early days, today it is the international companies that are driving forward new developments and thus providing fresh momentum in the field of aviation. In addition to the military branch of aircraft construction, passenger aircraft are rapidly being produced in ever-larger dimensions and airports with international connections are being built all over the globe. Thanks to gliders and seaplanes, we can quickly reach not only the big cities, but also the more remote regions of the world. Moreover, many technical innovations that were developed for aviation are finding other uses in everyday life.
Aviation technology today
From wings that were propelled by muscle power to the drill bow used for propulsion and up until the first aircraft with continuous engine control – there have been countless failed attempts. And yet today, passenger and transport aircraft take off and land every minute at all the major airports around the world.
Where wood and simple hand levers once ensured minimal weight and easy operation (alongside huge risks), nowadays you can find extremely lightweight and durable materials as well as digital control consoles, which are supposed to make technical malfunctions nearly impossible.
A major milestone in modern aviation technology was certainly the development of the Concorde, a passenger aeroplane whose top speed was over 2,000 km/h. Modern aviation is increasingly concerned with the issue of sustainability, the reduction of emissions and noise, and the ongoing development of safety relevant components.
The following areas in particular are increasingly being worked on at an international level:
Aerodynamics
Aircraft engines
Aircraft electronics
Air navigation
Air traffic control technology
In addition to classic aerospace developments meanwhile, a new area of aeronautical engineering has been emerging over the last few years. Many large companies have been engaged in the development of air taxis, which at some point are meant to replace buses and trains in big cities.
Translations and other services in the field of aviation/aeronautical engineering
Wide-ranging international cooperation is now the basis for cost-effective and efficient developments in the field of aeronautical engineering. Technical or legal translations, multilingual audio recordings (voice-overs), the transcription of interviews, presentations and other formats—as well as many other translation services such as interpreting—are part of our broad portfolio. Furthermore, along with our experts, we are able to provide comprehensive translation services across all the aviation and aeronautical engineering fields. Our international team of experienced linguists and technical experts are happy to support you with all translation tasks related to aviation.