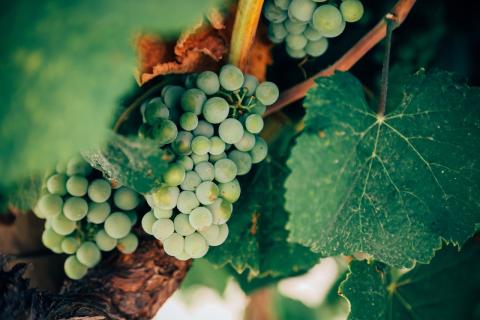 The oldest evidence of the use of wild vines by man dates back to around 8000 BC. The actual cultivation of vines began with sedentariness and the oldest known wine press plant is located in the Zagros Mountains, which belong to present-day Iran.
The French started to cultivate wine around 400 BC and 400 years earlier the Swiss had already discovered their love of sweet vines in what is now Canton Valais.
Over the course of time, the practical knowledge developed into a science that is now taught as oenology (the study of wine) at colleges and universities. It deals with all aspects of wine making related to wine growing and pressing.
Various regions of the world are now world-famous wine regions, known to every wine lover. Regions such as Tuscany, Bordeaux, Rioja or the Moselle valley have a long tradition of wine making and every year wine fans from all over the world look forward to the next good wine, which can be kept in the cellar as a special vintage for birthdays and other occasions.
In addition to enjoying vintages from their own countries, European wine lovers also look to California or South Africa to buy wine. Every year, various fairs take wine lovers on a tour of the traditional growing regions and sometimes new sources are discovered, which will become well known in years to come.
With wine the tongue walks on stilts
The author of the quotation, "With wine the tongue walks on stilts" is not known, but every wine lover is probably aware of how much truth there is in it.
In France, Italy, Spain and Germany, well-attended wine fairs take place every year, bringing together international winegrowers and connoisseurs. Together they examine the latest results in a practical way and talk shop about cuvée wines, tasting, finish and other specific topics.
Countless books, guidebooks and specialist literature also deal with winemaking and their translations support newcomers and experts in all matters.
To ensure that wine lovers from all over the world can also enjoy these fine wines, the products are increasingly being presented, described and explained online in several languages before they are sent (well packaged) on their way.
Translators with specialist knowledge are particularly in demand here, because they convey the many emotions that are undoubtedly closely connected with the subject of wine in a professional manner. At the same time, specialist translators ensure the dissemination of uniform regulations in wine production in order to make the quality of the products comparable worldwide.