We offer timely professional translations from English into Swedish and vice versa, working with native speakers.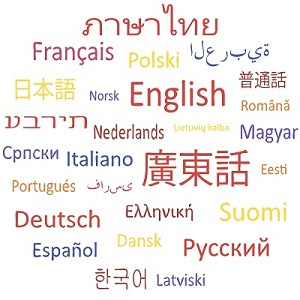 Our translation agency provides multilingual web content and translates technical manuals and other documents, so that your company can expand its reach. We offer the following language combinations, amongst others:
English <> Swedish 
German <> Swedish 
Spanish <> Swedish 
Italian <> Swedish 
French <> Swedish 
And many others.
You are welcome to request free, non-binding price information, via our online enquiry form.
Useful information about the Swedish language
Swedish is closely related to Danish and, like other Nordic languages, is descended ​​from Old Norse. Swedes can communicate with Norwegians easily thanks to the hybrid language Svorsk and approximately 10 million people speak Swedish as their native language. The official status of the Swedish language has been established by law since 1st July 2009. All official bodies have thereafter been obliged to use Swedish. The aim is for the language used by authorities to be maintained and kept simple and understandable. Swedish is not only the official language of Sweden, but also of Finland, where a law establishes that Finnish and Swedish must be seen as equal official languages.
The Swedish alphabet has 29 letters. The W is really only used in loanwords and was not considered a separate letter until 2006, but merely a variant of V. The Å, Ä, and Ö are treated as separate letters listed directly after Z. The vowel system in Swedish is very distinctive and using long or short-spoken vowels changes the meaning of a word. There are nine vowel phonemes and, apart from the ü phoneme, the vowel system in Swedish is similar to High German. Structurally, however, Swedish is more similar to English, since both are characterised by short sentences and words and simple grammar. You can find more interesting information about the Swedish language on Wikipedia.