Do you need your website to be available in several languages? Would you like to be able to offer technical product manuals in different languages and provide marketing documents to your partners abroad? Do you want your company to have a larger reach to enable healthy growth?
Our translation service offers professional translations in various language combinations.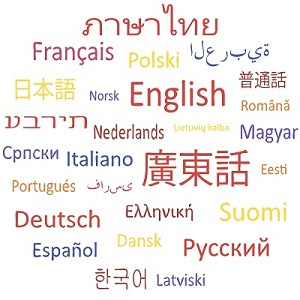 We translate technical manuals, marketing brochures, web content, and many other texts in the following combinations:
English <> Ukrainian 
German <> Ukrainian 
Spanish <> Ukrainian 
Italian <> Ukrainian 
French <> Ukrainian 
and others
We would be happy to send you free, non-binding price information. Please use our online enquiry form.
Useful information about the Ukrainian language
The Ukrainian language belongs to the Indo-European language family ​​and is occasionally also referred to as "Little Russian". Until the 14th century, the East Slavs almost exclusively used a common written language, but in the late 18th century, a Ukrainian written language developed based on the vernacular. The Ukrainian language was made an official language for the first time in 1918, when the Ukrainian People's Republic was founded. Although Ukrainian was not prohibited during the Soviet era, the Russian language was dominant and this influence can still be felt today. When the country gained independence in 1991, Ukrainian was declared the sole official language, although a significant number of Russians live in the national territory of Ukraine and at the same time, there are also many Ukrainians living in the east of the country who only speak Russian.
In terms of vocabulary, the Ukrainian language is closest to Belarusian, sharing 84% of its lexicon, followed by Polish with 70%, Slovak with 68% and Russian with 62%. Belarusian is also closer to Ukrainian in terms of articulation and sentence structure. The Ukrainian language distinguishes seven cases, and adjectives also have a special peculiarity, in that in Ukrainian, they can express an emotional attitude towards objects and people. They can be intended as caressing, coarsening, diminutive, or augmentative for example. You can find additional information about the Ukrainian language on Wikipedia.