Alphatrad UK offers transcription services that allow you to recreate any kind of audio or video material into a text file.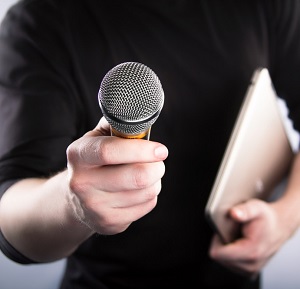 We can transcribe into English, German, Spanish, Portuguese, Italian and Russian – to mention only a few examples.
A professional transcriptionist will have a flawless command of their native language. A transcriber must understand formal as well as colloquial communication and be able to use perfect punctuation with the correct grammatical terms.
Fast and accurate typing skills are a must, along with the ability to research unfamiliar topics. Usually, transcribers will specialise in a specific subject area, such as medicine or law.
At Alphatrad UK we can handle poor quality audio, recordings with multiple speakers and content of a highly technical nature. We can match the layout to your own requirements, making it simpler for you to navigate through the final material.
Our audio transcription service accommodates media such as:
MPEG

AVI

WMV

WAV

AIFF

MP3

AAC

...
Once your transcription is complete, you may also decide to use our translation services. Talk to one of our representatives who will give you more information regarding costs and lead-times.  
It is important our customers understand that they are getting a secure service. That's why we guarantee your files with be dealt with in the strictest of confidence. Not only will you receive a speedy and veracious transcription, you can rest assured, your files are safe with us.
Contact our professionals by email where you can request, a free, no obligation quotation. You'll be surprised at the speed and professionalism of our service!
You can also visit our FAQs Page for more assistance.
Do you need more information about transcriptions?
Visit our Transcription Services website to find out more.
RELATED ARTICLES