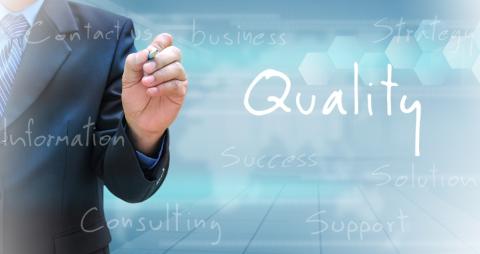 Alphatrad UK (Optilingua International) – Professional Language Services
At Alphatrad, we have implemented a quality approach for all of our in-house processes. Our translation and language service agencies provide you with skilled professional translators, allowing you to address an international audience. As experts in the type of translation or language service requested, they put all their know-how at your disposal to ensure the quality, precision, and faithfulness of their work.
Quality at the service of a demanding clientele
Our quality approach in the field of translations and language services is based in particular on:
the quality of the services: you are entitled to a trained professional to undertake the work requested. This quality approach is made possible thanks to the Alphasearch software package, which has been developed in-house, as well as the highly skilled professionals, who are experts in their field. All of our translators translate into their mother tongue, and are specialised in the requested sector (medical, scientific, commercial, legal, etc.), or the type of service (multilingual DTP, professional voice-over, interpretation, etc.).
meeting the set deadline: you can request a quote using our on-line form. Depending on the requirements of the order, which we will establish together, Alphatrad is able to offer you a free quote within 24 hours. The service is then provided in accordance with the requested deadlines.
the follow-up of each client: project after project, we strive to improve our knowledge of the specificities of your business, your request and your needs, to be able to meet your requirements as closely as possible.
At Alphatrad UK (London and Glasgow), a sales hotline and about thirty agencies are at your disposal for all your requests for translation and language services.