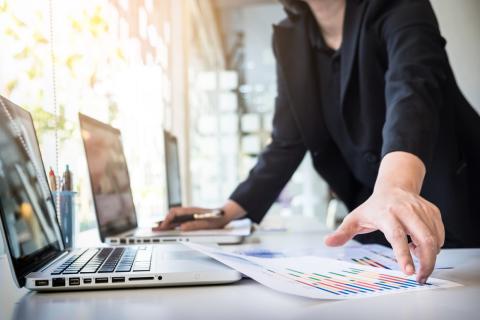 Before submitting your translation project to us, do you want to know more about our methodology?
Of course you do!
At Alphatrad, we are aware that your documents are of the highest importance and deserve all the care we can give them, to ensure a translation service of the highest quality.
Our methodology process
Preliminaries
A project manager deals with your request. This person will be responsible for your project throughout, and will be your contact for any questions you may have. During this first stage, your project manager will determine with you a whole set of requirements and objectives to be fulfilled on delivery: source language(s), target language(s), document type, format, area of expertise, terminology management, delivery date, etc.
Selecting translators
We have currently nearly 3500 freelance translators, proofreaders, transcriptors, and voice-over artists in our network, based in the four corners of the world.
We have developed a rigorous selection method, based on demanding criteria. We can therefore choose the most appropriate provider for your project.
Terminology
We pay particular attention to the choice of terminology used when we translate your projects:
If you have a multilingual glossary of specialist terms, we will comply strictly with it.
If you have multilingual reference documentation, we can extract the specialist terminology to create a glossary, which will then be used as the basis for all your translations.
Computer-assisted translation (CAT) tools
By putting the glossaries into translation memories, our translation tools enable us to ensure terminological consistency across all the translations made for each of our clients, whichever translator is working for a specific client.