Our translation agency offers professional translations from English to Czech.
Our specialist can work with all kinds of texts in any capacity and complete your projects in a professional manner in accordance with your requirements. Our services are typically used, by companies that wish to reach out across linguistic and national borders with multilingual websites which enable a company to advertise effectively and efficiently and offer services to a larger audience.
We translate all marketing material and websites regardless of the industry, whether that be electronics, machinery and mechanical appliances, aeronautics, automobiles and many other specialist subject areas.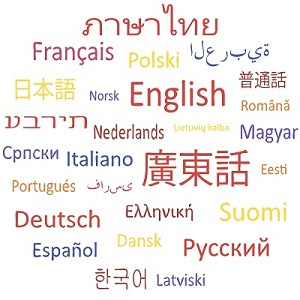 In addition to English into Czech translations we also offer the following languages:
French <> Czech 
Czech  <> Italian
German <> Czech 
and many more!
Interesting facts about Czech:
Czech originates from the Slavonic branch of the Indo-Germanic family of languages and along with Slovak, Polish and some languages were threatened with extinction, such as Kashubian, Sorbian and others, from the western Slavonic group of languages. Czech is the mother tongue of about 12 million people.
However, when it comes to Czech it must be noted that there is both a written language and a spoken language. The written language is used at school, in the press, on TV or in official or important situations (e.g. job interviews). The spoken language is, however, mostly used in everyday communication with friends, when shopping or in e-mail correspondence.