Our translation agency offers you professional English to Serbian translation services.
In todays multicultural environment, it is evermore important to provide business or customer communications in a multitude of languages. Language diversity not only enables you to strengthen your customer base, but also helps your clients to understand exactly what you have to offer.
Our UK based translation agency can assist you with the translation of many important documents such as: websites, marketing material, instruction sheets, brochures and catalogues.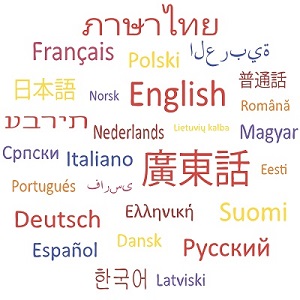 We can offer this service in an array of languages including:
French <> Serbian
German <> Serbian
Spanish <> Serbian
and many more!
Some interesting facts about Serbian:
Serbian (serb. српски/srpski) belongs to the group of Slavonic languages. The Serbian alphabet consists of 30 Cyrillic letters, however, it differs from the Russian variant in some characters. It is, however, also possible to write Serbian using the Latin alphabet, which gives the language a unique character.
Serbian is spoken by about 6.2 million people in Serbia, where this language is also the official language and mother tongue. Furthermore, Serbian is also spoken in Bosnia and Herzegovina, Montenegro, Kosovo, Croatia and in Macedonia by about 2 million people.