A professional translation agency offering translations from English to Italian and vice versa.
Even with the economic downturn Italy celebrated being one of the worlds top exporters in 2010 and had the worlds eighth largest economy, ($2,055,412bn). Trade relations between the UK and Italy are particularly strong with Italy being one of the UK's largest markets.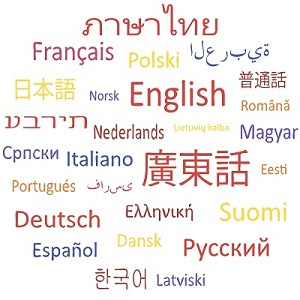 We have our expert translators ready to assist you in the main trade areas of Italy: Clothing, footwear and fashion, construction, creative media, defence and security, environment and finance. For other specialist translations, for instance websites or advertising texts, we offer in addition to the language combination of English into Italian:
French <> Italian
Spanish <> Italian
German <> Italian
and many more!
Interesting facts about Italian:
Italian, as do French and Spanish, originate from the Romance branch of the Indo-Germanic languages and is part of the Italo-Romance group of languages.
From the total of 70 million Italian mother tongue speakers, some 56 million live in Italy itself, about 525,000 in Switzerland, about 30,000 in San Marino and another approximately 1,000 in the sovereign Vatican City in Rome (double capital), where Italian, as is also the case in the Roman Catholic Maltese fraternity established in Palestine, is the official language throughout.
As a regional official language, Italian is spoken in Croatia and Slovenia in the region of Friaul-Julisch Venetia, while many communities in this area are considered bilingual.