Our specialist translation agency supplies our clients with accomplished translations from English into Slovenian.
Correctly translated documents have a significant value for companies that wish to portray a professional service. After all, if we see mistakes in grammar and spelling etc. in our own language we immediately pick up on these defects. Grammar, irrespective of the language is the base of communication, the more superior the grammar the more comprehensible the message. Therefore, giving a better overall impression of your business, whatever the medium.
We offer our clients a wide range of services, from websites to a broad range of marketing material.  We can happily assist you in many areas of industry, with over 3500 expert translators at our fingertips specialising in many areas such as: mechanics, engineering, medical and pharmaceuticals, carpentry and the food industry.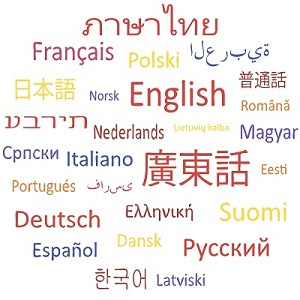 We offer translations in an array of language combinations:
French <> Slovenian
Slovenian <> Italian
German <> Slovenian
and many more!
Some interesting facts about Slovenian:
Slovenian  (Slovenščina) is one of the southern Slavonic languages, this language is spoken by about 2.2 million people in Slovenia (the official language) and by minority groups which live predominantly in Italy (Friaul-Julisch, Venetia), Austria (Caryinthia and Styria) and in western Hungary. Slovenian is also an official language of the European Union since the country joined in 2004.
Slovenian is often confused with Slovakian due to the similarity of the names: Slovakian is the language of the Slovaks in Slovakia and Slovenian is the language of the Slovenes in Slovenia.