Using our translation service, you can obtain professional translations from English into Portuguese.
This service is used, in particular, by companies that wish to offer their products and services in a particular language. Certified translations are also often required, for instance when it comes to birth certificates, diplomas, identification documents, agreements and other official documents. We also distinguish between Brazilian Portuguese and European Portuguese.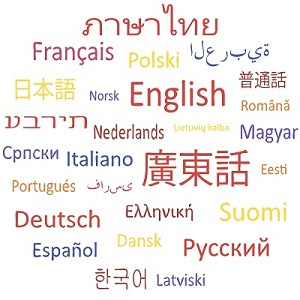 We can provide you with fast and accurate translations in the following language pairs:
Spanish <> Portuguese
French <> Portuguese
Italian <> Portuguese
Russian <> Portuguese
Chinese <> Portuguese and others.
Interesting facts about Portuguese:
Portuguese was originally formed from Latin. The use of the language developed in former Gallaecia (today's Galicia in north-western Spain) and in northern Portugal, and from there it spread across all of what we know as today, Portugal. Portuguese, with about 210 million mother native speakers, is one of seven languages that are used most frequently in the world (after Chinese, Spanish, English, Hindi, Arabic and Bengali).
In particular given the exploration voyages and the following Portuguese colonial empire, the language spread across the entire world, mainly in South America, in parts of Africa and India as far as China (Macau). Portuguese is today the official language in the following countries: Angola, Brazil, Guinea-Bissau, Cape Verde, Mozambique, São Tomé and Príncipe and  East Timor.