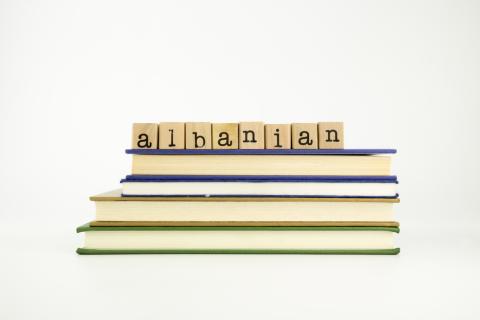 Our office offers professional translations and other language services into and from Albanian.
Technical translations, certified translations, interpreting, voice-overs, proofreading: Our office is a full-service agency for language services, providing the native language skills of professional translators and other linguistic experts all over the world. Our network ensures top-quality service from more than 80 branches throughout Europe. For professional translations into Albanian, we have experts and partners available who are often based locally in Albania.
Our service offers a wide range of language combinations:
English ⇔ Albanian
German ⇔ Albanian
Spanish ⇔ Albanian
French ⇔ Albanian
Italian ⇔ Albanian
Portuguese ⇔ Albanian
Dutch ⇔ Albanian
and others
Our office's services:
Our branches:
Interesting facts about the Albanian language
Worldwide, Albanian is the native language of approximately seven million people and the majority of these live in the Republic of Albania. In addition, the majority of the population of the Republic of Kosovo, which declared independence from Serbia in 2008, also speak Albanian. 
The language is also spoken by Albanian-speaking minorities in the former Yugoslavia, Italy, Greece, and the other Balkan states.
Today, Albanian also uses the Latin alphabet, which is supplemented by two special characters (ë and ç). In addition, some letter combinations are used to represent sounds that are not otherwise found in the Latin alphabet (e.g. dh, like the "th" in the English "the"). This Latin writing standard was first established at the beginning of the 20th century – older documents in the Albanian language can also be found in Cyrillic, Arabic, and Greek letters. 
You can find additional information about the Albanian language and its history on Wikipedia.