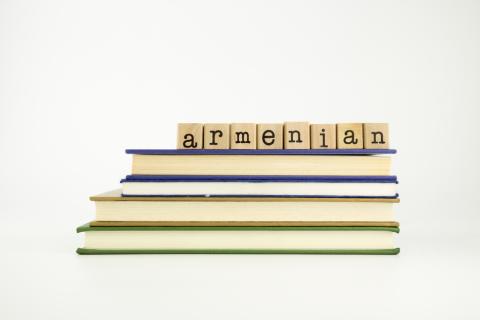 Our office offers professional translations and other language services into and from Armenian.
Technical translations, certified translations, interpreting, voice-overs, proofreading: Our office is a full-service agency for language services, providing the native language skills of professional translators and other linguistic experts all over the world. Our network ensures top-quality service from more than 80 branches throughout Europe. For professional translations into Armenian, we have experts and partners available who are often based locally in Armenia.
Our service offers a wide range of language combinations:
English ⇔ Armenian
German ⇔ Armenian
Spanish ⇔ Armenian
French ⇔ Armenian
and others
Our office's services:
Our branches:
Interesting facts about the Armenian language
Armenian belongs to the Indo-European family of languages but has no close relatives in this family – just like Greek and Albanian. 
The Armenian language contains a great many words that have been borrowed from Greek and Iranian languages. For this reason, it was mistaken for an Iranian dialect for a long time. In Soviet times, many words were adopted from Russian. Since Armenia's independence, greater value has once more been placed on the purity of the language and the linguistic culture. 
Worldwide, around nine million people speak Armenian, but just over three million Armenians live in the Republic of Armenia today. Armenians have a very strong attachment to their history, religion, and language and preserve their mother tongue, irrespective of the country in which fate has brought them to live. Armenian is spoken in practically every country in the world – thereby virtually guaranteeing the continued existence of the language outside of the Republic of Armenia.

The most significant centres of the Armenian diaspora include the USA, Russia, France, and the countries of the Middle East.
You can find additional information about the Armenian language and its history on Wikipedia.