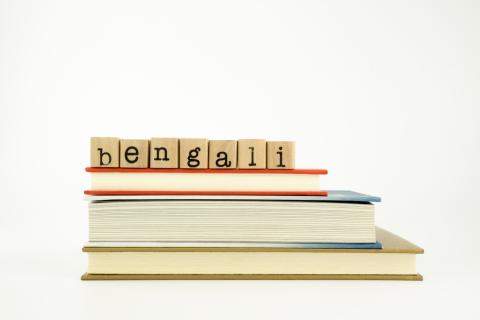 Our office offers professional translations and other language services into and from Bengali.
Technical translations, certified translations, interpreting, voice-overs, proofreading: Our office is a full-service agency for language services, providing the native language skills of professional translators and other linguistic experts all over the world. Our network ensures top-quality service from more than 80 branches throughout Europe. 
Our service offers a wide range of language combinations:
English ⇔ Bengali
German ⇔ Bengali
French ⇔ Bengali
and others
Our office's services:
Our branches:
Interesting facts about the Bengali language
Bengali belongs to the Indo-Iranian subgroup of Indo-European languages and is the seventh most spoken language in the world (2005) with 215 million native speakers.
Bengali is the official language of Bangladesh, which is home to 140 million native speakers. There are another 75 million speakers in India. After Hindi, Bengali is the second-largest native language of the Indian subcontinent. Bengali is also the official language of the federal states of West Bengal and Tripura and is also spoken in parts of Bihar and in southern Assam. There is a large Bengali diaspora in Malaysia, Nepal, Saudi Arabia, Singapore, the United Arab Emirates, the United Kingdom, and the United States.
Bengali has its own script written with 36 consonants and 11 vowels, which has some similarities with the Devanagari script. One significant difference is the sound change, however.
You can find additional information about the Bengali language and its history on Wikipedia.