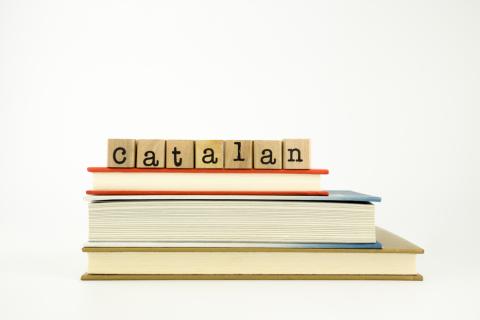 Our office offers professional translations and other language services into and from Catalan.
Technical translations, certified translations, interpreting, voice-overs, proofreading: Our office is a full-service agency for language services, providing the native language skills of professional translators and other linguistic experts all over the world. Our network ensures top-quality service from more than 80 branches throughout Europe. For professional translations into Catalan, we have experts and partners available who are often based locally in Spain.
Our service offers a wide range of language combinations:
English ⇔ Catalan
German ⇔ Catalan
Spanish ⇔ Catalan
French ⇔ Catalan
and others
Our office's services:
Our branches:
Interesting facts about the Catalan language
Catalan (Català) is spoken in Spain, Andorra, Italy, and France by 11 million people and as a native language by over eight million of these people. It is an official language in Andorra and parts of Spain (Catalonia, in the greater part of the region of Valencia and on the Balearic Islands) as well as in the city of Alghero in Italy. It belongs to the Romance family of languages. 

Around 1,500 authors write in the Catalan language, which is nearly 1,000 years old. A third of the publishing houses in Spain publish their works in Catalan and in Europe, Catalan literature is considered to be of great importance.
The dialects of Catalan on the Balearic Islands and the region of Valencia are a little different from actual Catalan. For this reason, the Catalan of the region of Valencia is known as Valenciano, on Mallorca as Mallorquín, on Formentera as Formenterenc, on Menorca as Menorquí, and on Ibiza as Eivissenc. The Catalan language can also be heard in the east of Aragón. The Départment Pyrénés Orientales is also known as Northern Catalonia and the Catalan spoken there is North Catalan or Roussillonais. In Italy it is spoken in the city of Alghero on Sardinia and in Andorra, Catalan is the only official language.
You can find additional information about the Catalan language and its history on Wikipedia.