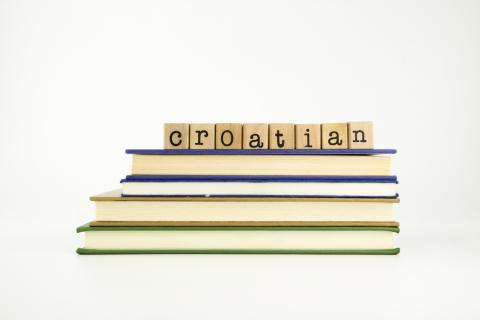 Our office offers professional translations and other language services into and from Croatian.
Technical translations, certified translations, interpreting, voice-overs, proofreading: Our office is a full-service agency for language services, providing the native language skills of professional translators and other linguistic experts all over the world. Our network ensures top-quality service from more than 80 branches throughout Europe. For professional translations into Croatian, we have experts and partners available who are often based locally in Croatia.
Our service offers a wide range of language combinations:
English ⇔ Croatian
German ⇔ Croatian
Spanish ⇔ Croatian
French ⇔ Croatian
Italian ⇔ Croatian
Portuguese ⇔ Croatian
Dutch ⇔ Croatian
and others
Our office's services for Croatian:
Our branches:
Interesting facts about Croatian:
Croatian (hrvatski jezik) is predominantly spoken in Croatia by around seven million people. Croatian is not only the official language of Croatia, but also in Bosnia and Herzegovina, Montenegro and in some regions of Serbia.
The biggest challenge faced by Croatian (and Germanic) language students, is the pronunciation of the diacritical characters; č, dž, nj, ž as well as some other letters in the Croatian alphabet.
The differences between Bosnian, Croatian, Montenegrin and Serbian are not huge; which is one reason why these four languages used to be referred to under the umbrella term of "Serbo-Croatian" Serbo-Croatian is still occasionally referred to today, although the term is seen as controversial due to historical events and political reasons.