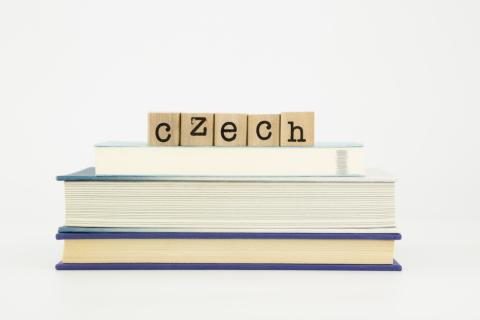 Our office offers professional translations and other language services into and from Czech.
Technical translations, certified translations, interpreting, voice-overs, proofreading: Our office is a full-service agency for language services, providing the native language skills of professional translators and other linguistic experts all over the world. Our network ensures top-quality service from more than 80 branches throughout Europe. For professional translations into Czech, we have experts and partners available who are often based locally in the Czech Republik.
Our service offers a wide range of language combinations:
English ⇔ Czech
German ⇔ Czech
Spanish ⇔ Czech
French ⇔ Czech
Italian ⇔ Czech
Portuguese ⇔ Czech
Dutch ⇔ Czech
and others
Our office's services for Czech:
Our branches:
Interesting facts about Czech:
Czech originates from the Slavonic branch of the Indo-Germanic family of languages and along with Slovak, Polish and some languages were threatened with extinction, such as Kashubian, Sorbian and others, from the western Slavonic group of languages. Czech is the mother tongue of about 12 million people.
However, when it comes to Czech it must be noted that there is both a written language and a spoken language. The written language is used at school, in the press, on TV or in official or important situations (e.g. job interviews). The spoken language is, however, mostly used in everyday communication with friends, when shopping or in e-mail correspondence.