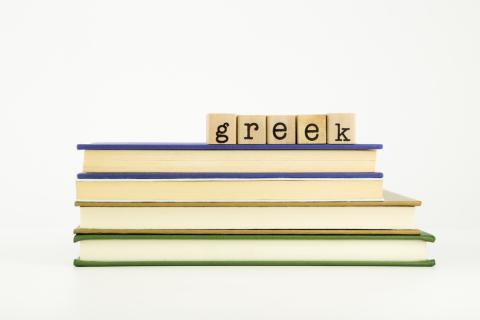 Our office offers professional translations and other language services into and from Greek.
Technical translations, certified translations, interpreting, voice-overs, proofreading: Our office is a full-service agency for language services, providing the native language skills of professional translators and other linguistic experts all over the world. Our network ensures top-quality service from more than 80 branches throughout Europe. For professional translations into Greek, we have experts and partners available who are often based locally in Greece.
Our service offers a wide range of language combinations:
English ⇔ Greek
German ⇔ Greek
Spanish ⇔ Greek
French ⇔ Greek
Italian ⇔ Greek
Portuguese ⇔ Greek
Danish ⇔ Greek
Dutch ⇔ Greek
and others
Our office's services for Greek:
Our branches:
Useful information about the Greek language
There are different levels of Greek: the ancient Greek taught in schools, which was used in ancient times, and modern Greek, which is spoken throughout the country today. The written tradition of the language dates back more than 3,400 years and the only other living languages with a similarly long written heritage are Chinese and Aramaic. Mycenaean Greek emerged as far back as at the 14th century BC. Findings show that it was used to label transport amphorae to indicate their contents.
European literature, science, and philosophy began with the Greek language and major works such as the New Testament and the great dramas of Sophocles were written in Greek. Many modern languages ​​have loanwords from Greek and Albanian and Armenian are related languages. The influence of the Greek language on the development of Europe was enormous. The Cyrillic and Latin alphabets were developed on the basis of the Greek alphabet.
You can find detailed information about the Greek language on Wikipedia.