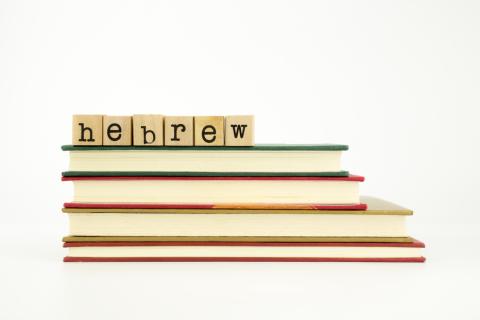 Our office offers professional translations and other language services into and from Hebrew.
Technical translations, certified translations, interpreting, voice-overs, proofreading: Our office is a full-service agency for language services, providing the native language skills of professional translators and other linguistic experts all over the world. Our network ensures top-quality service from more than 80 branches throughout Europe. For professional translations into Hebrew, we have experts and partners available who are often based locally in Israel.
Our service offers a wide range of language combinations:
English ⇔ Hebrew
German ⇔ Hebrew
Spanish ⇔ Hebrew
French ⇔ Hebrew
Italian ⇔ Hebrew
Portuguese ⇔ Hebrew
and others
Our office's services:
Our branches:
Interesting facts about the Hebrew language
The Hebrew alphabet is one of the oldest writing systems still used today. The earliest, surviving examples of Hebrew writing are more than 3,000 years old and date back to the time of the reign of King Solomon. 
 
The Hebrew "square script" is used to write not only the modern Hebrew language, which is spoken today in Israel, but it is also used to write other Jewish languages such as Yiddish, which is recorded in both the Hebrew script and in the Latin writing system. 
Hebrew is a language in which vowels are not usually written. The writing system is, like the Arabic script for example, a so-called consonant writing system. 
Two official languages in Israel
There are two official languages in the Jewish State today – Hebrew and Arabic. Official notices are issued in both languages and, even if all delegates in the Knesset, the Parliament, speak Hebrew, speeches may be made in Arabic. The Israeli school system is segregated: This means that classes are in Hebrew in schools in which Jewish children study and lessons in schools for Arab children are in Arabic.
You can find additional information about the Hebrew language and its history on Wikipedia.