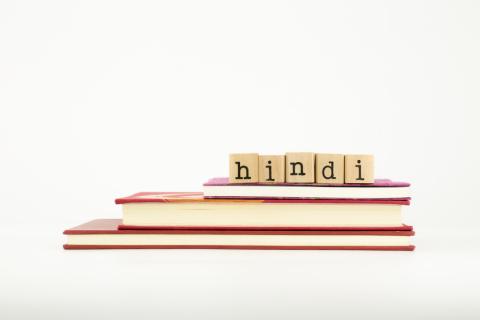 Our office offers professional translations and other language services into and from Hindi.
Technical translations, certified translations, interpreting, voice-overs, proofreading: Our office is a full-service agency for language services, providing the native language skills of professional translators and other linguistic experts all over the world. Our network ensures top-quality service from more than 80 branches throughout Europe. For professional translations into Hindi, we have experts and partners available who are often based locally in India.
Our service offers a wide range of language combinations:
English ⇔ Hindi
German ⇔ Hindi
Spanish ⇔ Hindi
French ⇔ Hindi
and others
Our office's services:
Our branches:
Interesting facts about the Hindi language
Around 200 million people speak Hindi as their native language. However, since Hindi is not just an official language but also, together with English, the most important lingua franca in India, it is spoken by many more people as a second language. More than half a billion Indians speak Hindi. This makes the language the fourth most commonly spoken language in the world (after Mandarin, English, and Spanish). 
 
The main distribution areas of Hindi are central and northern India, in the region around Delhi and in the Indian states of Himachal Pradesh, Punjab, Rajasthan, Uttar Pradesh, Bihar, and Madhya Pradesh. Hindi is the most widely spoken language of the Indo-European family. 
Hindi and English are the official languages in India, but there are also 22 other languages that are recognised as national languages. 
But in such a large country, there are of course many more languages: Altogether, 35 different languages are each spoken by at least a million people. Many of these languages have their own writing system and so India has twelve different alphabets. Of course, this complicates communication between the various ethnic groups in the country. 
 
When someone from the north of India wants to communicate with someone from the south, he will therefore either speak Hindi or revert to English. 
You can find additional information about the Hindi language and its history on Wikipedia.