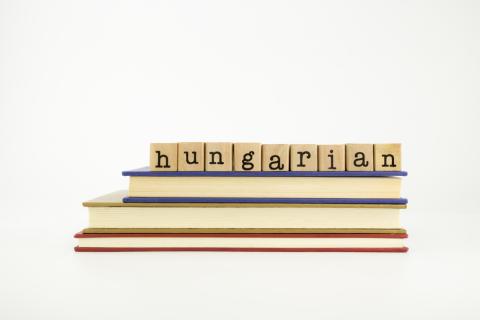 Our office offers professional translations and other language services into and from Hungarian.
Technical translations, certified translations, interpreting, voice-overs, proofreading: Our office is a full-service agency for language services, providing the native language skills of professional translators and other linguistic experts all over the world. Our network ensures top-quality service from more than 80 branches throughout Europe. For professional translations into Hungarian, we have experts and partners available who are often based locally in Hungary.
Our service offers a wide range of language combinations:
English ⇔ Hungarian
German ⇔ Hungarian
Spanish ⇔ Hungarian
French ⇔ Hungarian
Italian ⇔ Hungarian
Portuguese ⇔ Hungarian
Danish ⇔ Hungarian
Dutch ⇔ Hungarian
and others
Our office's services for Hungarian:
Our branches:
Interesting facts about Hungarian:
Hungarian belongs to the Ugric branch of the Ural family of languages of the Finno-Ugric languages and is also referred to as Magyar. The history of the development of Hungarian is, however, contested. What is certain is that the similarities with regards to the Indo-Germanic languages are rather small. Hungarian therefore has a special position amongst Central European languages.
Hungarian is the official language of some 10 million people in the territory of Hungary. However, Hungary has also always been a country of emigrants. In total, some 16 million people are likely to have Hungarian as their mother tongue. As the recognised language of a minority, Hungarian is spoken in Croatia, in Austria's Burgenland, Romania, Slovakia, Slovenia and in Transcarpathia in the Ukraine.