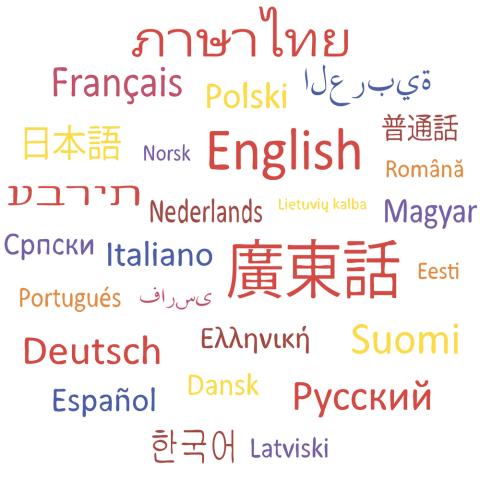 Our office offers professional translations and other language services into and from Indonesian.
Technical translations, certified translations, interpreting, voice-overs, proofreading: Our office is a full-service agency for language services, providing the native language skills of professional translators and other linguistic experts all over the world. Our network ensures top-quality service from more than 80 branches throughout Europe. For professional translations into Indonesian, we have experts and partners available who are often based locally in Indonesia.
Our service offers a wide range of language combinations:
English ⇔ Indonesian
German ⇔ Indonesian
French ⇔ Indonesian
and others
Our office's services:
Our branches:
Interesting facts about the Indonesian language
Around 500 independent languages are spoken in Indonesia – almost 300 have been counted in West Papua alone. The official language is Bahasa Indonesia. This developed from the old trade language which was heavily influenced in particular by the Moluccans and the Malays. Added to this were Javanese, Dutch, and English expressions. The national language itself is as diverse as the country.
Bahasa Indonesia is taught in the schools and spoken primarily in the more densely populated areas where several ethnic groups come together. Without Bahasa, communication between, for example, a Sudanese from Java and a Balinese or a Buginese from Sulawesi would not be possible.
Indonesia is the largest state in South-East Asia, and is the largest island nation in the world. It has more than 17,000 islands, and is the world's fourth most populous country, with over 262 million inhabitants. Indonesia is also home to more than 200 ethnic groups, all of which speak their own languages and maintain their own cultures and traditions.
The Indonesian archipelago extends over 5,120 kilometres in length. The largest island groups are:
– Greater Sunda islands (Kalimantan, Sumatra, Java, Sulawesi)
– Lesser Sunda Islands (Bali, Lombok, Sumbawa, Flores, Alor, Sumba, Timor)
– The Maluku Islands
– West Papua and Papua, the western part of New Guinea
You can find additional information about the Indonesian language and its history on Wikipedia.