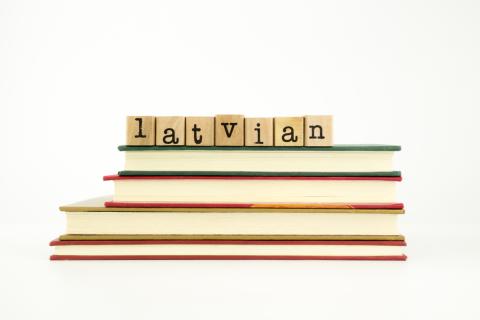 Our office offers professional translations and other language services into and from Latvian.
Technical translations, certified translations, interpreting, voice-overs, proofreading: Our office is a full-service agency for language services, providing the native language skills of professional translators and other linguistic experts all over the world. Our network ensures top-quality service from more than 80 branches throughout Europe. For professional translations into Latvian, we have experts and partners available who are often based locally in Latvia.
Our service offers a wide range of language combinations:
English ⇔ Latvian
German ⇔ Latvian
Spanish ⇔ Latvian
French ⇔ Latvian
Italian ⇔ Latvian
and others
Our office's services:
Our branches:
Interesting facts about the Latvian language
The Latvian language is rooted in Sanskrit and is part of the Indo-European family. It is one of the oldest languages in Europe and has a close connection to the language of its neighbouring country Lithuania. These two languages form a separate branch because they also belong to the Baltic languages group. Latvian has miraculously survived several centuries of the country being under foreign domination.
Perhaps the explanation for this unique phenomenon lies in the fact that the Latvians have many old traditions and a vibrant culture that they can be proud of. When we consider the thousands of folksongs that have been handed down as "Dainas" and are today included on the UNESCO World Heritage list, it is immediately clear how proud the Latvians are of their language and culture. It has a special place amongst the many European languages.
You can find additional information about the Latvian language and its history on Wikipedia.