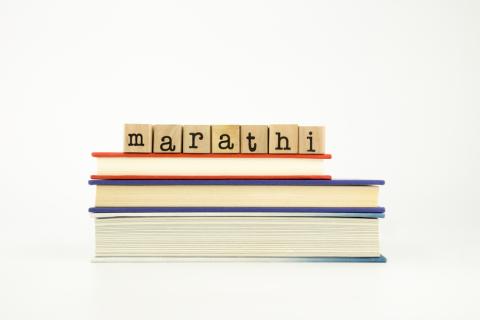 Our office offers professional translations and other language services into and from Marathi.
Technical translations, certified translations, interpreting, voice-overs, proofreading: Our office is a full-service agency for language services, providing the native language skills of professional translators and other linguistic experts all over the world. Our network ensures top-quality service from more than 80 branches throughout Europe. For professional translations into Marathi, we have experts and partners available who are often based locally in India.
Our service offers a wide range of language combinations:
English ⇔ Marathi
German ⇔ Marathi
French ⇔ Marathi
and others
Our office's services:
Our branches:
Interesting facts about the Marathi language
Marathi is spoken by at least 83 million people as a native language, most of who live in India. It is one of the 22 officially recognised languages of India and is one of the 20 most widely spoken languages in the world. It is written in the Devangari script.
Marathi has a long literary history. It is the language of the Indian federal state of Maharashtra and, like many other Indian languages, has its root in Vedic Sanskrit. It deviated from other languages in the group about 1,000 years ago.
Dialects of Marathi include Ahirani and Manadeshi. The closely related Konkani, originally a dialect of Marathi, is today counted as a separate language with official status in India.
You can find additional information about the Marathi language and its history on Wikipedia.