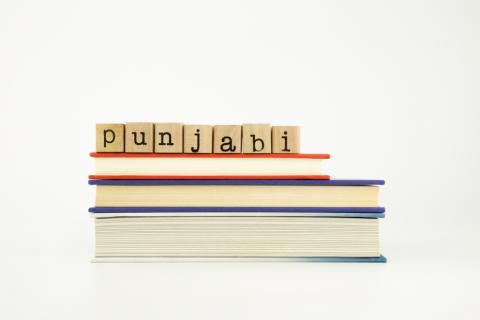 Our office offers professional translations and other language services into and from Punjabi.
Technical translations, certified translations, interpreting, voice-overs, proofreading: Our office is a full-service agency for language services, providing the native language skills of professional translators and other linguistic experts all over the world. Our network ensures top-quality service from more than 80 branches throughout Europe. 
Our service offers a wide range of language combinations:
English ⇔ Punjabi
German ⇔ Punjabi
French ⇔ Punjabi
and others
Our office's services:
Our branches:
Interesting facts about the Punjabi language
Punjabi belongs to the Indo-Iranian group of languages. It is the native language of about 130 million people. Most of these live in Pakistan, but Punjabi is also spoken in the Indian federal state of Punjab. In Pakistan, Punjabi is hardly used as a literary language. This is different in India, where the language has official status. Punjabi is written with its own writing system, and it has a very long literary tradition. Texts have been found that are almost 1,000 years old.
Punjabi is also very interesting from a phonological point of view. It is a tonal language. In tonal languages, the pitch of the accented syllable changes its meaning. In Punjabi, the stressed syllable can have three different pitches. For an Indo-European language, this is very unusual. But it makes Punjabi all the more attractive!
You can find additional information about the Punjabi language and its history on Wikipedia.