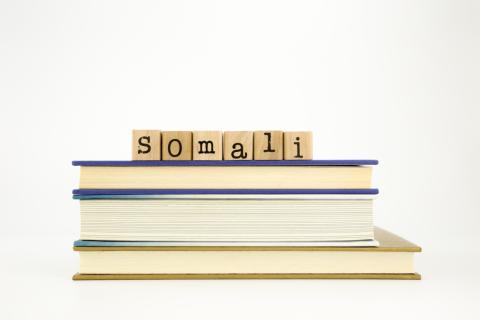 Our office offers professional translations and other language services into and from Somali.
Technical translations, certified translations, interpreting, voice-overs, proofreading: Our office is a full-service agency for language services, providing the native language skills of professional translators and other linguistic experts all over the world. Our network ensures top-quality service from more than 80 branches throughout Europe. 
Our service offers a wide range of language combinations:
English ⇔ Somali
German ⇔ Somali
French ⇔ Somali
and others
Our office's services:
Our branches:
Interesting facts about the Somali language
Somali is the official language of Somalia. It is spoken by the Somalis, the largest ethnic group in the country. The Somali language is an Afro-Asian language which belongs to the Cushitic branch. The Saho and Afar languages are its closest relatives. As of 2006, Somalia was home to around 8.3 million of the 16.6 million speakers of Somali.
There are three main dialect groups in the Somali language. Northern Somali is closest to standard Somali. Coastal Somali, also known as Benadir, is spoken in Somalia's coastal region of Benadir. The Maay dialect group of Somali is spoken by the Mirifle and Digil clans in parts of southern Somalia.
Arabic is also an official language in Somalia and is spoken by many Somalis. The significance of the Arabic language in Somalia goes back to ancient cultural and ethnic ties between the Arabian world and the Somalis. 
English is the most popular foreign language in Somalia and it is taught in many schools throughout the country. Although Italian was an official language in the Italian Somaliland, it has declined greatly in use since the independence of Somalia.
You can find additional information about the Somali language and its history on Wikipedia.