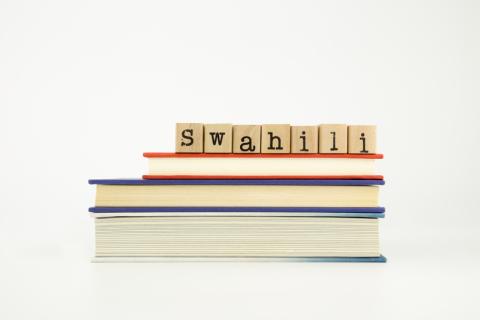 Our office offers professional translations and other language services into and from Swahili.
Technical translations, certified translations, interpreting, voice-overs, proofreading: Our office is a full-service agency for language services, providing the native language skills of professional translators and other linguistic experts all over the world. Our network ensures top-quality service from more than 80 branches throughout Europe. 
Our service offers a wide range of language combinations:
English ⇔ Swahili
German ⇔ Swahili
French ⇔ Swahili
and others
Our office's services:
Our branches:
Interesting facts about the Swahili language
Swahili belongs to the family of Bantu languages, of which there are around 500 across Africa. The name of the language is derived from the Arabic word "sahil" (plural: "sawahil") meaning "coast" and hints at the original linguistic area in eastern Africa. 
Originally, Swahili was the native language of the Swahili tribe who were the inhabitants of an approximately 1500 km-long strip of coastline stretching from southern Somalia to Mozambique. This language, which calls itself Kiswahili, is the most well known and most widely spoken Bantu language and is spoken in many countries in East Africa: Democratic Republic of the Congo, Tanzania, Uganda, Kenya, Burundi, Malawi, Mozambique, Zambia, Comoros, Mayotte, and Rwanda. 
 
Accordingly, it is considered a lingua franca in East Africa. Swahili is the official language in Tanzania as well as the second official language in Kenya; in Uganda, it is the most widely used language together with English. In addition to the approximately two million native speakers, there are also around 30 million people who speak Swahili as a second language. 
You can find additional information about the Swahili language and its history on Wikipedia.