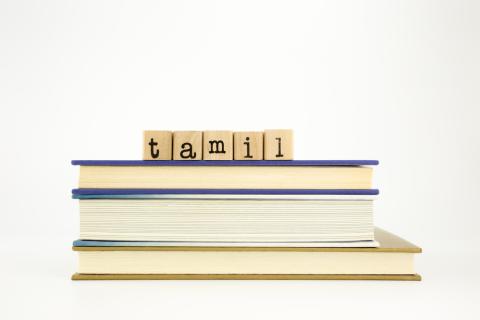 Our office offers professional translations and other language services into and from Tamil.
Technical translations, certified translations, interpreting, voice-overs, proofreading: Our office is a full-service agency for language services, providing the native language skills of professional translators and other linguistic experts all over the world. Our network ensures top-quality service from more than 80 branches throughout Europe. 
Our service offers a wide range of language combinations:
English ⇔ Tamil
German ⇔ Tamil
French ⇔ Tamil
and others
Our office's services:
Our branches:
Interesting facts about the Tamil language
Tamil is spoken by over 70 million people. Most speakers live in Tamil Nadu, a state in southern India. There, Tamil is a regionally recognised official language, together with Hindi and English. The language has the same status in the Indian state of Puducherry. Tamil is also an official language in Sri Lanka and Singapore. 
 
Other large groups of Tamil speakers live in Malaysia, South Africa, on Mauritius, in Germany, and in Vietnam. 
Tamil can look back over a 2,000-year literary history. The oldest surviving evidence of the Tamil language can be found on stone inscriptions that date from the year 245 BC. Many major works dealing with the grammar of Tamil have survived to this day. 
 
In addition to this ancient scriptural tradition, Tamil is a modern and functional language that has adapted flexibly to the changing times. Thus, in addition to words originating in the Sanskrit, Tamil also features many new words that come from English. 
You can find additional information about the Tamil language and its history on Wikipedia.