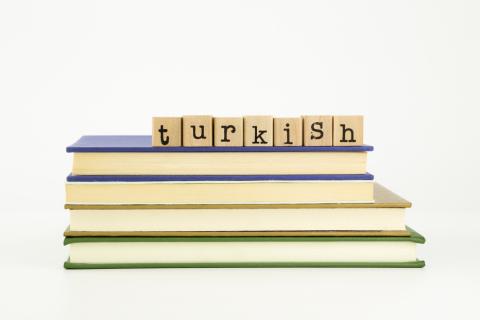 Our office offers professional translations and other language services into and from Turkish.
Technical translations, certified translations, interpreting, voice-overs, proofreading: Our office is a full-service agency for language services, providing the native language skills of professional translators and other linguistic experts all over the world. Our network ensures top-quality service from more than 80 branches throughout Europe. For professional translations into Turkish, we have experts and partners available who are often based locally in Turkey.
Our service offers a wide range of language combinations:
English ⇔ Turkish
German ⇔ Turkish
Spanish ⇔ Turkish
French ⇔ Turkish
Italian ⇔ Turkish
Portuguese ⇔ Turkish
Dutch ⇔ Turkish
and others
Our office's services:
Our branches:
Useful information about the Turkish language
Approximately 65 million people speak Turkish as their native language. Turkish is the official language of Turkey and is also the official language of the unrecognised state of Northern Cyprus. It is also locally considered to be an official language in Romania, Kosovo, and Macedonia. There are a whole range of dialects, but the Istanbul dialect forms the basis of modern standard Turkish. The vowel harmony of the Turkish language distinguishes between back vowels and front vowels. As a rule, native Turkish words contain either only back vowels or only front vowels. This vowel harmony and the suffixes are also the reason behind words that have multiple endings with the same vowel.
The Latin alphabet was introduced in the course of comprehensive reforms in 1928 and, since the foundation of the Turkish Republic five years previously, foreign loanwords have been replaced by newly formed Turkish words. This trend away from the Turks' Islamic and Ottoman past is still continuing. You can find more interesting details about the Turkish language on Wikipedia.
Related Articles: