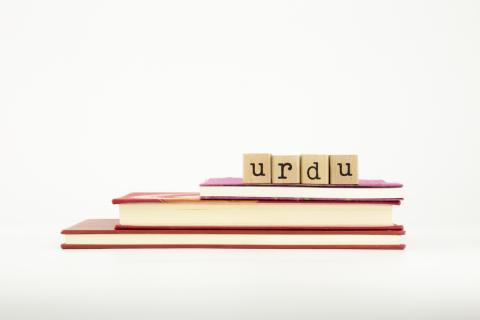 Our office offers professional translations and other language services into and from Urdu.
Technical translations, certified translations, interpreting, voice-overs, proofreading: Our office is a full-service agency for language services, providing the native language skills of professional translators and other linguistic experts all over the world. Our network ensures top-quality service from more than 80 branches throughout Europe. 
Our service offers a wide range of language combinations:
English ⇔ Urdu
German ⇔ Urdu
French ⇔ Urdu
and others
Our office's services:
Our branches:
Interesting facts about the Urdu language
In Pakistan, it is English that is most widely used, but a few words of the national and official language of Urdu will open doors and hearts.
Urdu is the national language of Pakistan – an Indo-European language within the Indo-Aryan subgroup. Urdu has both Hindi elements as well as Persian or Arabic characteristics. The writing system is somewhat borrowed from the latter's cultural circles.
Urdu is actually spoken only by a fraction of the Pakistani population – seven per cent to be exact – but as an administrative language it brings together all dialectally distinct regions. In these, the original regional languages of Punjabi, Sindhi, Pashtu, Seraiki, and Balochi are still spoken. English is widely understood and spoken at a good level.
You can find additional information about the Urdu language and its history on Wikipedia.