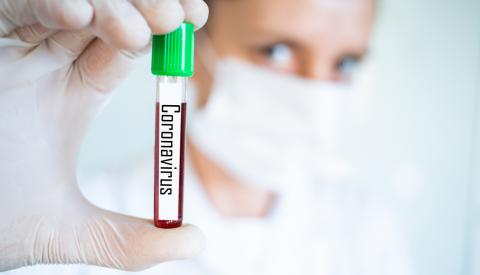 Do you need to perform a PCR test for COVID-19 while travelling abroad? Depending on the circumstances, you may be asked to provide a certified translation of the test results. In this case, you will need to hire a professional translator.
When is it necessary to translate the results of a PCR test?
A PCR screening test with negative results for COVID-19 may be required by certain authorities and organisations (customs, airlines, etc.), for example for a trip or a visa application.
This requirement depends on the regulations put in place by each country according to the current status of the health crisis in that country. For example, if you are travelling from a country at risk, your country of destination may require a negative test result on arrival at the airport.
If you need to provide a screening test, it may be necessary to have a professional translation done (if the language in which the results were written is different from the language used in the country of destination).
Translation of PCR test results with Alphatrad UK
At Alphatrad UK, we have professional translators who are able to translate your PCR test results. We can, on request, provide a certified translation so that the document is valid with the relevant authorities.
Our translators guarantee you a reliable and legally certified translation. The original layout is respected, and medical terminology is accurately translated. We guarantee you a fast service that ensures you have the test results available within the deadlines required by the authorities.
The document will be sent to you by email, or by post on request.
Finally, our translators are able to translate your results into a very wide combination of languages, from the most common to the rarest: French-English, English-Spanish, English-German, English-Portuguese, English-Portuguese, English-Italian, English-Russian etc.
Answers to your questions about PCR test translation
PCR stands for polymerase chain reaction. It is a method of molecular biology.
To obtain a PCR test in Spanish, you need to hire a professional translator. It is best to use an official translator or translation agency that can certify the validity of the translation of the original document.
To translate a PCR test into English, contact a translation agency that can provide official translations and that can translate the PCR test result into English. To get a PCR test in English, you can also ask the centre where you are having the test directly if you can get the results in English.