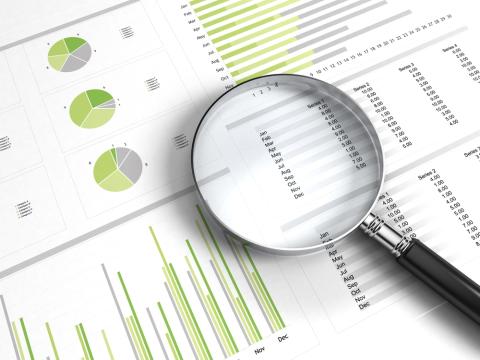 By annual financial statements, industry experts generally mean financial statements for a company's financial year.
In detail, these are the reports submitted by companies to disclose their economic and financial situation, as well as changes that have taken place within a specified period.
The statements fulfil different functions. They contain important and useful information for the executive board of a company, as well as for managers, supervisory bodies and other parties, such as stakeholders, unitholders or creditors.
These reports are prepared according to accounting principles and specific accounting standards. They normally have to be published in compliance with specific requirements. They contain a balance sheet for the company as of the date of the financial year-end, an overview of the results attributable to this period, the development of these assets and the development of the financial position of the company within this period.
In addition, annual financial statements are very helpful for users. Why? They contain details that together with other information can help identify measures to be put into effect, taking into consideration the new movements, strategies, and trends of the market in which the company operates.
The translation of annual financial statements
The translation of these documents is especially important for companies, because the knowledge and handling of this information in a particular native language, enables users to make more reliable and better, informed decisions. This make the company's path to success that much easier.
The work of the translator in the context of this type of document must, however, provide guarantees. The translation must be comprehensible and relevant, be systematically coherent, reliable, and comparable.
In order to fulfil all of these criteria, companies must entrust these translations to specialist translators or translation agencies with associate translators and employees, which are able to carry out such projects. Companies are therefore relying more and more on the work of these translation agencies, which offer them a number of advantages that become evident in the short and long term.
We frequently translate the following kinds of documents:
Annual financial statements and audit reports
Management reports, annual reports, and quarterly reports
Private banking sector
Shares and shares reports
Risk analyses (e.g. country risk analyses)
Investment reports and investment analyses
Market and competition analyses
Share issue reports
Investment funds and fund prospectuses
Time deposit contracts and/or savings accounts
Stock market reports and analyses
Trading software