If you need language services in Glasgow – the largest city in Scotland – then you have come to the right place at Alphatrad, with its team of experienced translators and linguists. Our agency can offer you a wide range of services including technical, legal and certified translations as well as transcriptions and so much more.
Our Glasgow office is located at a prominent building on the junction of West Regent Street and Wellington Street in the heart of the central business district. We are only a short walk from Queen Street and Central railway stations and Blythswood Square, Sauchiehall Street and Buchanan Street are all within a 5 minute walk.
We offer:
Translations
Linguistic Services
If you need a French to English translation, Spanish, Portuguese, Italian, German, Chinese, Russian, Polish, Dutch, Japanese or any other language, Alphatrad Glasgow offers it's proven high quality linguistic and interpreting services in over 100 languages and dialects. 
REQUEST A FREE QUOTE
To receive your quote within a few hours, please fill out the form below.
Translation Services for 100+ Languages
Translations of all types of documents in over 100 languages.
Our quotes are free of charge and demonstrate the quality and flexibility of our service.
Customer service
E-mail: glasgow@alphatrad.co.uk
Telephone: 0808 234 2776
Hours: Monday to Friday from 9 am to 6 pm
Opening hours for reception in the office
Monday to Friday: 9 am to 5 pm
126 West Regent Street Glasgow G2 2RQ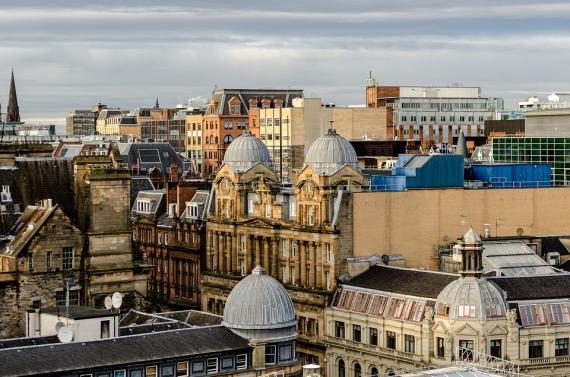 About Glasgow
Glasgow has experienced its share of ups and downs throughout its history, leaving a mark on every epoch. This city appears a bit tougher and more scarred than Edinburgh and, at first glance perhaps, it isn't quite as sleek and beautiful.
And yet, Glasgow's architecture is in no way inferior to that of Edinburgh. The mix is just a bit peculiar, with old buildings from the 17th century and many from the Victorian era standing next to modern masterpieces.
Glasgow residents have developed a delightfully melodic way of speaking – their speech taking on notes from the Irish, the Highlanders and the Lowlanders. 'Glaswegian' or 'Glasgow patter', however, officially belongs to 'Scots', the language of the Lowland Scots.
Phrases like 'a wee bit' may prove a little difficult to understand, but once a true Glaswegian gets going, many a visitor will struggle to follow their speech!