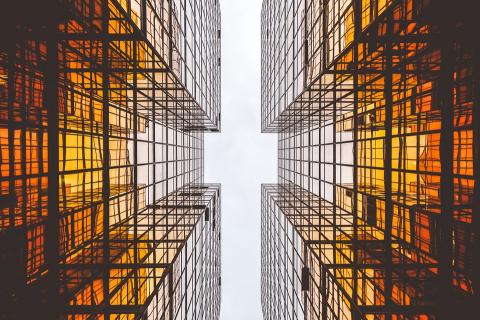 Mesopotamia is considered the cradle of European architecture. The first large buildings were planned and erected in today's Iran and Egypt. The first large city was built in 4500 BC and it was soon followed by others.
Over the centuries, Egyptians, Greeks and other nationalities created impressive buildings, and many amenities designed for palaces and their inhabitants later found their way into the homes of the citizens.
The most important invention for the modern building industry was the production of reinforced concrete. In 1867, the French gardener Monier was granted a patent for flower pots made of cement, which he reinforced with steel to make them more break-resistant. This principle quickly found its way into the construction of buildings, and modern skyscraper construction would not be possible today without this invention.
The modern construction industry is divided into various sectors and, in addition to new buildings, the know-how of specialists is used worldwide, especially in transport infrastructure, special civil engineering, the construction of power plants and industrial facilities.
Environmental services are becoming more and more important and drinking water treatment plants are being built and contaminated sites are remediated.
Globalisation has brought great advantages for the construction industry, because specialist companies are brought together from all parts of the world, together with their technical equipment, to complete even the largest projects as quickly as possible.
The construction industry relies on international cooperation
More international teams are formed in the construction industry, than in hardly any other industry. The communication needed between the different levels and languages is a challenge that has to be mastered anew for each project.
Translation agencies deal with plans and regulations to ensure the flow of information and specialist translators ensure that everyone in the international teams knows their job. It is important to coordinate the individual stages of construction and to keep everyone involved. Valuable raw materials such as marble or special types of wood must be delivered on time and communication between suppliers and clients must not be hindered by language barriers.
Specialist business and technical translators know all the details, master the terms of the building industry and pass on all information promptly. As the construction industry is constantly working on new materials and technical innovations, a specialist translator for the construction industry, civil engineering and architecture needs to keep their knowledge up to date at all times.
Our branches: