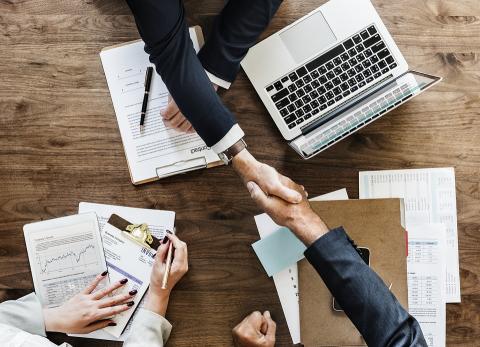 Native speakers with extensive legal knowledge
Legal translations are not easy. They have to be precise, the legal terminology must match 100%, and nothing can be lost in translation. Legal translations are so exacting that only a few agencies can deliver the required standard.
At Alphatrad, we translate legal documents of all kinds, including agreements, practically every day. In fact, some of our translators are even lawyers themselves. We can also deliver certified translations of your agreements.
Entrust your documents to the legal translation professionals
All of our translators are native speakers of the language into which they translate: English, French, German, Spanish, Portuguese, Russian, Chinese, Japanese and many other languages.
We are accustomed to dealing with sensitive information, which in many cases is strictly confidential. Do you need a non-disclosure declaration before you send us your agreement? No problem. We're happy to send you a declaration or sign your in-house version.
We translate all types of agreements, such as
Non-Disclosure Agreements (NDA)
Material Transfer Agreements
Sponsored Research Agreements
Subaward Agreements
Collaborative Research Agreements
Consortium Agreements
Teaming Agreements
and many more
We offer legal translations in many languages and language combinations, in addition to languages that you won't find in the overview on our website.
Just contact us by telephone or email and we'll deliver the translator that you need. We'll then contact you promptly with a non-binding offer. 
Our branches: