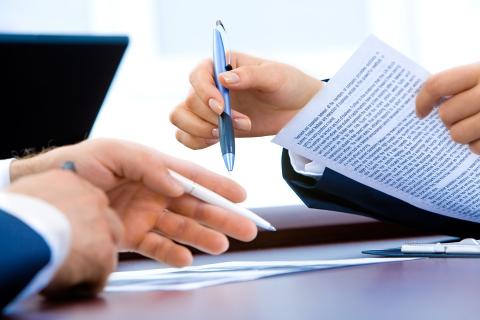 The United Kingdom has always been known for business relationships that extend around the globe. High-quality products from the UK are well known in all parts of the world, and online sales and purchases can be realised directly and with just a few clicks, no matter where the business partners happen to be. B2B business relationships, as well as sales to private individuals from all over the world can be realised easily on the Internet today. Computers, beauty products, telephones, and innovative technology make their way around the globe through online shops, and so in order to avoid legal disputes, reputable providers work with translated general terms and conditions, which define the framework conditions for both parties.
We translate your general contractual conditions in a technically correct format and to qualitatively high standards
Our translation agency works together with a variety of language experts, legal translators, and proofreaders and we will provide you with a single point of contact who will work with you from the quotation through the in-house translation process up to the dispatch of your translated documentation. This project manager will not only answer any questions that you might have, but will also convey your wishes directly to their team. Therefore, we can guarantee prompt handling as well as consistently high-quality translations.
We look forward to your personal enquiry for the translation of general contractual conditions and will of course also take over the translation of general terms and conditions for all areas in English, German, French, Italian, and in many other languages.
Our branches: